2XE is a team of highly professional and skilled business and engineering consultants. Boasting a unique mix of technical capability and commercial know-how, the 2XE team is committed to the delivery of productivity, process efficiency and sustainability services to help clients achieve competitive advantage in their respective industries.
Nick has spent the past 15 years working with Australian businesses to implement a range of energy management practices. Nick has high-level experience across a range of diverse industry sectors, including but not limited to, agribusiness, automotive, food and beverage, mining oil and gas, government, wine and tourism.
Nick is a recipient of the British Council Eureka Prize for his work in energy management, and an advisor to the World Economic Forum on sustainable consumption and resource security.
With a background in engineering and project and sustainability management, Steve leads the delivery of 2XE's technical services for a range of diverse clients. From process to technology implementation to management and design, Steve advises clients on the delivery of technical and business process improvements. Prior to joining 2XE, Steve worked in the defence contractor sector as an engineer and project manager.
As General Manager of 2XE, James oversees the daily operations of the organisation and strategic outcomes for clients. Over the past two decades James has worked in a range of industries including agriculture, food, wine and mineral processing. James also brings high-level expertise in process efficiency improvements including team building, leadership, energy, lean manufacturing, and process flow.
Anna is a project manager and consultant on 2XE's technical services. Her main roles and responsibilities are the collection and analysis of energy, water, waste and materials data to support the development of sound technical and commercial cases for energy efficiency improvement and renewable energy opportunities.
David is a project engineer and analyst for 2XE, leading the charge in technical energy and carbon management support for clients.
He brings more than eight years of experience to the team in project management, business development and business consulting across the financial services and software development sectors.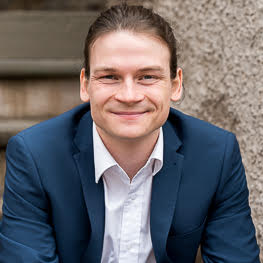 Luke's experience is grounded in the field of energy management. He has significant experience across a range of areas including energy auditing, process analysis, refrigeration systems and sustainability. Luke is responsible for leading projects to increase the energy efficiency of businesses specifically in the food and beverage industry.
"2XE is a team of talented consultants who work collaboratively with our clients to ensure out-of-the-box thinking and innovative efficiency solutions."
---
James McIntyre 2XE General Manager